Five Ways to Get Creative with Heatmaps
Naira Musallam, PhD • 29 Oct 2020
We've said it before- and we'll most likely say it again: consumers are changing.

It should come as no surprise that consumer behavior has evolved quite a bit in recent years, but that evolution was fast-tracked in 2020. From where they shop to how they want to connect with their favorite brands- consumers demand engagement on their terms.

Effective engagement can mean speed and efficiency, but more often than not, it also demands creativity.

For insights teams, in particular, this can be a challenge. However, a modern, effective, and creative way to get impactful feedback from consumers is through a heatmap experiment.

A heatmap is a visual storytelling exercise. It organizes data about an image using color-coded zones representing the frequency of activities, interactions, or sentiments.

Historically, heatmaps have been a popular visualization tool with data-driven researchers across industries. Given current consumer trends, it shouldn't come as a surprise that heatmaps have been gaining popularity in recent years amongst leading researchers. While they remain a key tool in user interface and experience research, their usage in concept and product testing research continues to gain popularity.

To help spark some creativity and curiosity, we've put together a list of simple ways you can incorporate heatmap techniques in your own research:
Whitespace & Prototype Testing
Exploring white space and researching prototypes are important initial steps in the product innovation process. If you have some initial ideas or mock-ups for a product, heatmaps can be an important early indicator about which attributes your potential customers would be compelled by, or (just as importantly) be repelled by.

Efficient and effective prototype feedback allows you to refine your products earlier in the development process- before you even begin building your minimum viable product (MVP).
Design Testing
Getting feedback on visual design elements like fonts, colors, layouts, and imagery is an important step in the research process, and heatmap experiments are one of the most cost- and time-efficient ways to do it.

Using heatmaps for design testing allows you to identify what works and what doesn't for any customer-facing visuals.
Package Testing
Most products go through many iterations of packaging designs before launch. Testing various concepts with heat mapping allows you to gain detailed insights into potential customers' preferences surrounding specific packaging attributes.

Respondents have the opportunity to select and react to design elements, logo placements, packaging types, and other details - allowing you to understand where consumers focus their attention and in what order.
Ad & Message Testing
Your go-to-market messaging and content strategy can make or break your product launch. However, message testing isn't just about the words themselves - the taglines, logos, and other copy in the ad are just as important as the package and product designs.

Using heatmaps, you can test which ad or message garners the most positive or frequent interaction, and which drives more viewers to engage with the Call-to-Action. Consumers indicate to researchers where the messaging is catching their attention, if that attention is positive or negative, and why they feel that way.
Shelf Placement
Even though most of us are primarily shopping online, the in-store experience cannot be overlooked. Pandemics aside, consumers will continue walking into stores for the foreseeable future. By testing how a consumer responds to different shopping environments, you can understand how to maximize value both for the customer and your brand during in-store shopping experiences.

Of course, the shelf is a critical point in the in-store customer journey. Heatmaps are a great way to understand optimal shelf placement and product combinations that will entice consumers to reach for your products. They can also help with the design of the shelf itself!


These are just five primary examples of how heatmaps can enhance your consumer research to provide visual, data-driven insights. They are a quick, fun way for consumers to provide insights in a survey setting, and make a great addition to any research report.

Start exploring heatmaps with a free trial!


Meet the author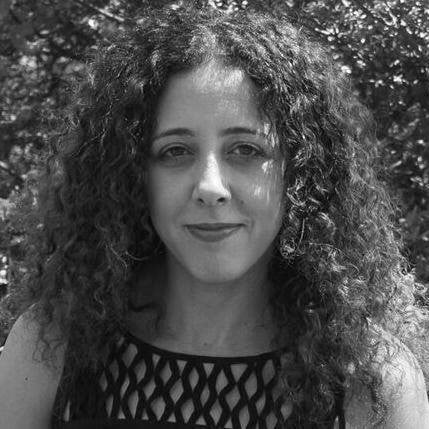 Naira Musallam, PhD
Naira the co-founder of SightX and our in-house expert for all things research, statistics, and psychology. She received her doctorate from Columbia University, and served as faculty at both Columbia and NYU. She has over 15 years of experience in data analysis and research across multiple sectors in various industries.
Ready to meet the future of market research?
Reach out to get started
Ready to meet the next generation of market research technology?
The Future of Market Research