SightX (formerly Frontier7) Announces Global Commercial Hire
Tim Lawton • 5 Feb 2019
Maloney McCall's prior start-up success provides perfect template for SightX expansion
SightX is pleased to announce and welcome Daryl Maloney McCall as the company's Vice President of Global Commercialization. Maloney McCall will be responsible for globally accelerating the "go to market" strategy for SightX's next-gen insights technology, to include client satisfaction, marketing and sales.
Prior to joining SightX, Maloney McCall successfully co-founded Research Reporter, a SaaS based technology used by many global brands to manage market research processes and knowledge. After Research Reporter was acquired by private equity interests in 2015, he stayed on as a member of FocusVision's Executive Team responsible for the APAC expansion and certain product innovations, before taking a sabbatical in 2018.
"We couldn't be more excited to have someone with Daryl's experience and track record of success joining our team. His previous global success will be an excellent template for SightX to build on our early wins and momentum. His understanding of market research AND technology allows him to add a great deal of value to our clients who are seeking to better utilize both to drive business decisions." said Tim Lawton, Co-CEO.
"Having worked with at a lot of technologies in the marketing and consumer insight arenas, I could not be more excited nor confident about where Frontier7 is heading. Merging consumer engagement, automated analytics, machine learning, and NLP provides clients with a "virtual data scientist" that saves valuable time and effort. I look forward to working hard to build out and execute on our plans to help brands continue to better understand and enhance their consumer engagement", said Maloney McCall.
###
Meet the author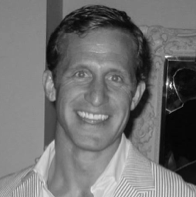 Tim Lawton
Tim is the co-founder of SightX and our expert in sales, M&A deals, and financing. Tim graduated from West Point and served as an active duty Army infantry officer. He received his MBA from the MIT Sloan School of Management and worked on Wall Street before diving into the world of research tech.
Ready to meet the future of market research?
Reach out to get started
Ready to meet the next generation of market research technology?
The Future of Market Research