Pricing
Research Tools
Maximize revenue, boost market share, and increase demand
Maximize revenue

without compromising demand

Pricing research allows you to test price sensitivity, explore strategies, and investigate the relationship between price and demand for your unique offering. Get insights on what consumers are willing to pay and what they value most to determine a pricing strategy that boosts sales, maximizes revenue, and increases market share.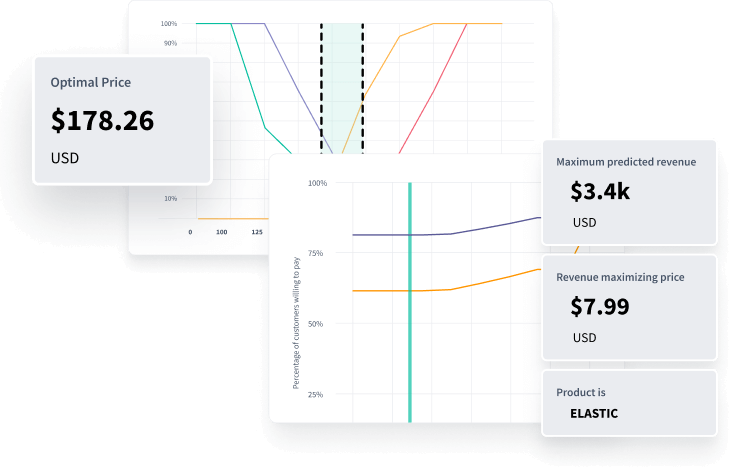 Benefits of Using
Pricing Research Tools
Maximize Revenue
Uncover an ideal price point for your offering that maximizes revenue without compromising demand.
Perfect Your Pricing Strategy
Remove the guesswork from your pricing strategy by discovering exactly how much consumers are willing to spend on your offering.
Project Market Share
Use utility scores to simulate market share and assess factors like price demand curves, and competition.
Predict Revenue
Use your revenue maximizing price and an expected number of customers to maximize revenue.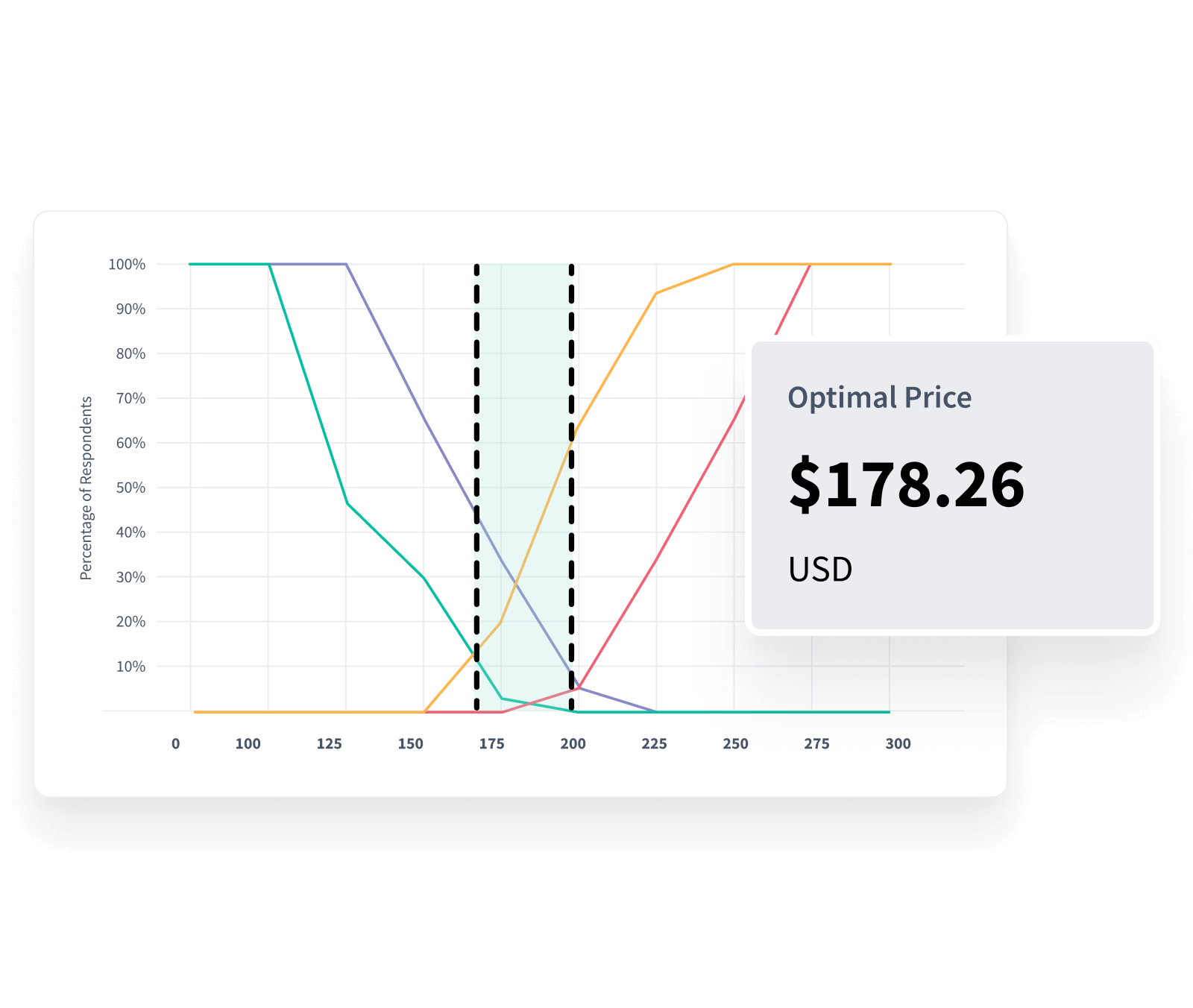 Van Westendorp
Gauge the price sensitivity in your market and find a range of acceptable prices for your product.
Learn more
Pricing Research Services
Need some help getting your pricing research off the ground? Partner with SightX and let our research team become an extension of your own.
Our team of in-house experts will guide you through every step in the product market research process, from survey development and scripting to analysis support and everything in-between.