Content 
Research Tools
Create engaging content for your audience
Increase your
influence
Take the guesswork out of your content strategy by going directly to the source: your audience. Use insights from your target market to create content that drives engagement and increases ROI.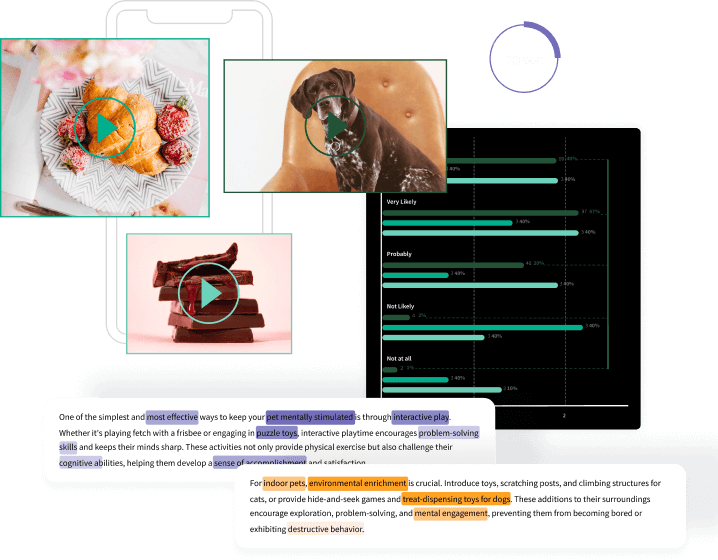 Benefits of
Content Research
Remove the Guesswork
Better understand the wants, needs, and pain points of your market to deliver customer experiences that drive loyalty.
Drive Engagement and ROI
Drive revenue and increase brand awareness with happy customers and strong brand advocates.
Gain a Competitive Advantage
Uncover key experience insights to give your customers exactly what they want, when they want it, to stay ahead of the pack.
Content
Research & Analysis Tools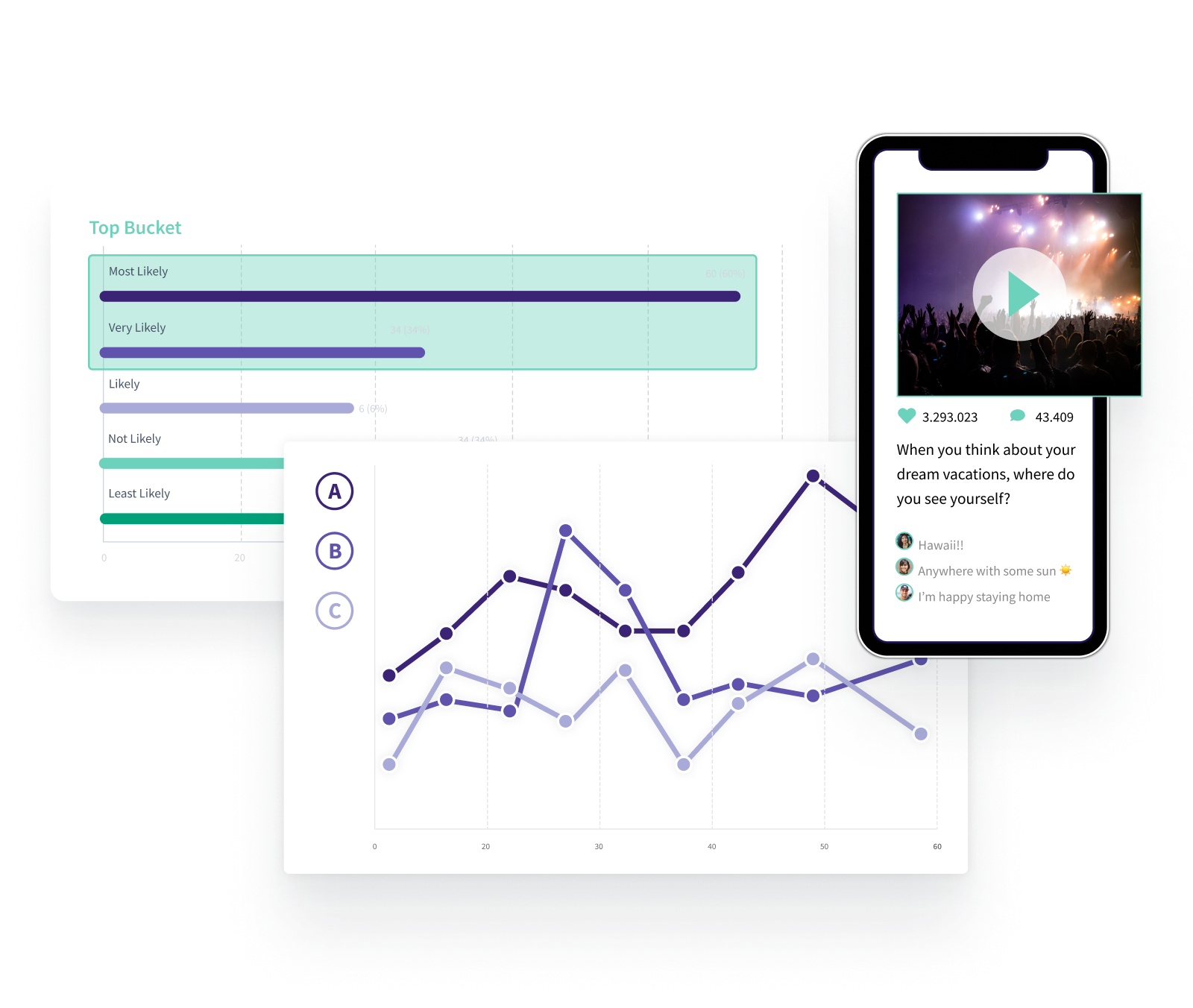 Concept Testing
Eliminate low-quality ideas, perfect high-potential concepts, and uncover audience segments with strong engagement.
Learn more
Content Research Survey Templates