Consumer Holiday Spending Insights: What Brands Need to Know in 2022 and Beyond
Savannah Trotter • 13 Dec 2022
2022 dealt some turbulent economic circumstances for US consumers.

From price hikes and inflation to talks of a recession, conditions haven't necessarily made for happy and confident consumers.

So as people finish up their holiday shopping, we were curious to know how they're feeling heading into the holidays, what their budgets looked like this year, and how inflation impacted their purchasing behavior.

Keep reading for our key takeaways.
Consumer Sentiments
When surveying our sample, we found that more than half (51%) reported their price sensitivity is higher this holiday season than last. With the majority rating their sensitivity a 4 out of 5.
But this doesn't appear to be a holiday-induced spike. In fact, we've been tracking price sensitivity since July with our inflation study.
Our data shows that current numbers are right on par with what consumer's reported just 5 months ago. Confirming that while inflation may have slowed, consumer confidence has yet to bounce back.
And all of this has led to some mental strain, with half of consumers reporting their stress levels are higher than last holiday season.
So what does that mean for brands?
Meet consumers where they are- this holiday season and beyond.
Keep your ear to the ground and take the time to understand what is affecting your core customer base and use that information to inform your messaging and marketing campaigns.
Right now, people are concerned about their financial futures and they are more likely to be cautious with their spending.
So take this time to prioritize your customer relationships over transactions.
On Consumer Gift Spending
Despite signs that inflation is slowing, it still looms large over many consumers. With 73% saying inflation has or will impact their 2022 holiday shopping.
So, it should surprise no one that 47% of consumers are spending less on gifts this year.
But how will they be using that budget? A few categories took the lead.
The data below shows the percentage of people who plan to purchase gifts in a given category: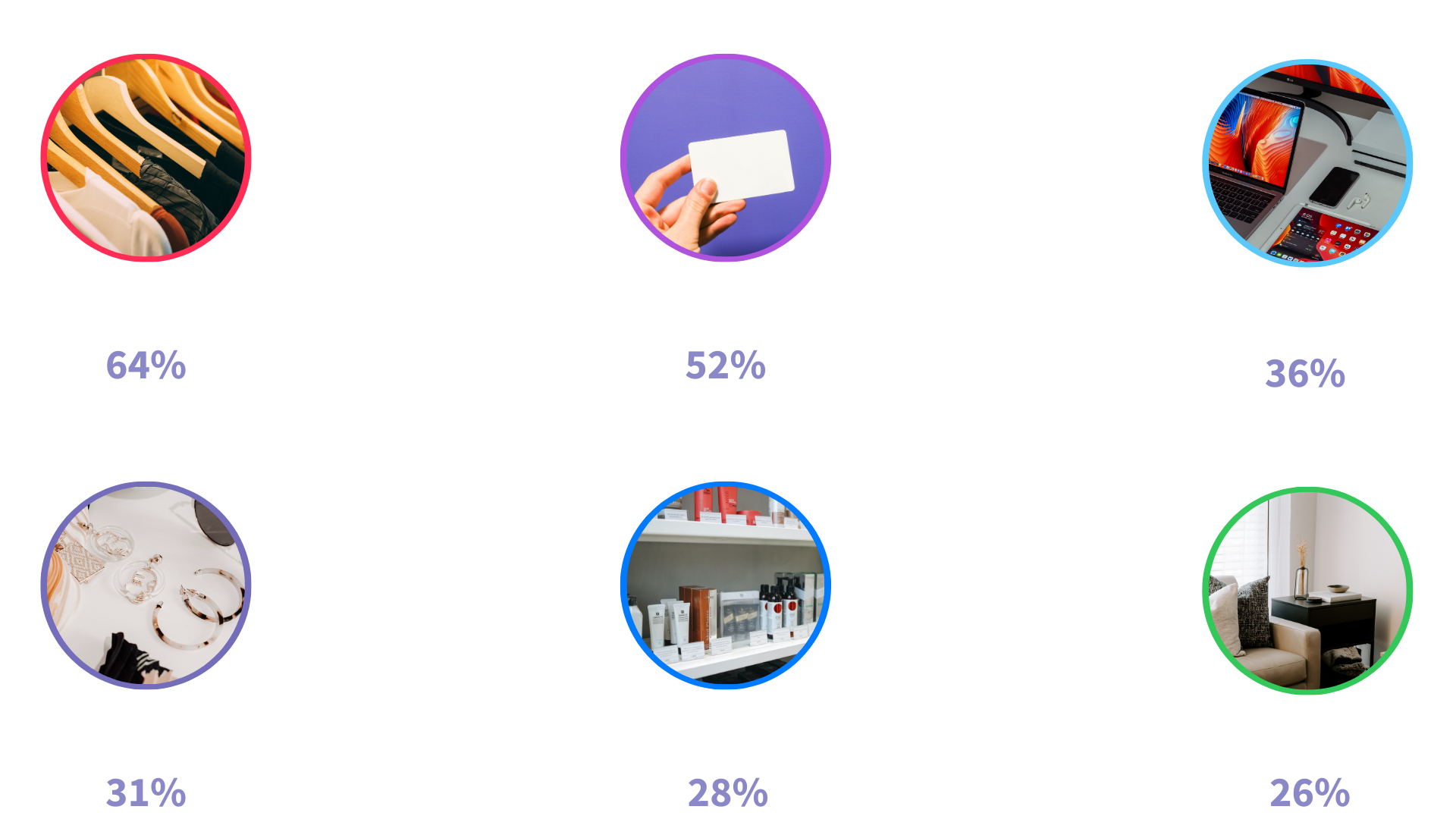 Splurging
Even with a tight budget- some things are worth spending a little more.
This year, quality is king, with 67% of people saying they would gladly spend more on higher quality gifts.
Convenience and fast delivery are also key drivers, with 33% willing to pay more for an easier shopping experience and speedy shipping.
And of course, we brand loyalty is still a factor. Nearly a third of people are willing to spend a bit more on gifts if the product is from a brand they know and trust.
BONUS: Holiday Travel Snapshot
While we doubt the airports will be anything remotely resembling empty this winter, people are reporting lower rates of holiday travel due to financial stress.
In fact, the majority (58%) of consumers have no plans of traveling this holiday season.
And for those that are, only 12% say they will be flying to visit friends and family or take a holiday vacation.
Getting Insights with SightX
The SightX platform is the next generation of automated market research tools: a single, unified solution for consumer engagement, understanding, advanced analysis, and reporting.
Remove the guesswork from your growth by going directly to the source. Whether you are ready for a total DIY experience or prefer some support and guidance- we've got you covered.
Reach out today to start a trial!
Ready to meet the next generation of market research technology?
The Future of Market Research
Automate Your Curiosity Today