SightX Accelerates Automation Roadmap with Exciting New Product Release
Tim Lawton • 12 Feb 2020
SightX, the leader in the future of automated market research, has announced the release of significant additional automated capabilities.
SightX, the A.I powered consumer intelligence platform, and leader in the future of automated market research, has announced the release of a raft of significant additional automation capabilities. Highlights include both automated MaxDiff and Conjoint experiments. Straightforward step-by-step experiment creation all the way through automated analysis.
Naira Musallam, Co-CEO of SightX, said "These new features are very much in line with our mission at SightX to enable greater curiosity in research by removing time consuming pain points in traditional research processes."
Advanced market research studies such as MaxDiff and Conjoint have always been an important part of the market researcher's tool kit. However, time, cost, and lack of capabilities to either build these projects, analyze them, or both have been roadblocks for mass adoption, until now.
SightX's end-to-end platform allows users to design and distribute these studies in a simplified step-by-step process. The next generation of consumer insights is automate, agile research. Most importantly, all results are organized and analyzed in real-time for users at a cost and in a time frame previously unavailable.
"We couldn't be more excited to have brought forward these releases to our customers. These elements are a part of our vision to help professional researchers not only save time and money, but most importantly, not sacrifice any depth of insights. Our mission at SightX is to provide an end-to-end automated insights platform that quickly, efficiently and correctly delivers insights unlike tools that only focus on components of the whole process." said Musallam.
###
Meet the author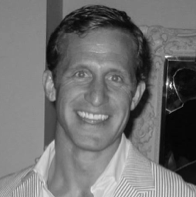 Tim Lawton
Tim is the co-founder of SightX and our expert in sales, M&A deals, and financing. Tim graduated from West Point and served as an active duty Army infantry officer. He received his MBA from the MIT Sloan School of Management and worked on Wall Street before diving into the world of research tech.
Ready to meet the future of market research?
Reach out to get started
Ready to meet the next generation of market research technology?
The Future of Market Research