Generative AI is Here to Push the Limits of Market Research
Lindsay • 26 Oct 2023
While the technology of generative AI has been around for quite some time, it wasn't until the introduction of generative adversarial networks (GANs) in 2014 that generative AI could create convincingly authentic text, images, videos, and audio.
Fast Forward to 2023, and generative AI has emerged as the most rapidly adopted technology in history, poised to impact everything it touches.
One industry that is particularly well-suited to take advantage of these recent advancements is market research. The opportunity is here for market researchers to harness the power of generative AI to help their companies not just keep pace, but soar beyond the competition.
As we stand at the precipice of a new era, embracing this technology isn't merely an option; it's the key to unlocking a realm of possibilities, streamlining workflows, and uncovering market trends with unprecedented speed and precision.
The potential of generative AI is limitless. And the truth is that research and insights professionals can no longer afford to merely observe from the sidelines. They need to embrace this game-changing technology.
At SightX, we have always pushed the boundaries of market research. Our powerful tools, advanced methodologies, and automation have made our client's lives easier for years.
But this new release is so much more than that.
Get ready to meet Ada!
What is Ada?
Ada is SightX's new innovative generative AI consultant that uses the power of OpenAI's GPT to transform marketing research and insights. Collaborating with Ada is like having an expert researcher, brilliant statistician, and ace marketer on your team; helping you ask the right questions, choose the best experiments, pick out key insights, and seamlessly apply them to your business.
We understand that many research and insights professionals have the knowledge, but are lacking the time, budget, and a sufficient team to tackle the projects they'd like to.
We also understand that there are many non-researchers in the marketing, product, CX, and branding departments that need insights they are unable to gather.
That is why we built Ada.
Ada was made to streamline the workflow of experienced research professionals and provide an entryway for those new to consumer insights.
Why Did We Choose the Name "Ada"?
Ada is named after Ada Lovelace, a 19th-century mathematician and pioneer in the STEM field. She conceptualized the basis of programming, earning her the title of the 'First Computer Programmer'.
Where others saw computing as a mathematics application, Ada envisioned the boundless potential of machines beyond mere computation. In fact, Ada Lovelace anticipated the implications of modern computing one hundred years before they were fully realized.
So when developing our highly advanced generative AI research consultant, we chose the name Ada to honor the tremendous contributions she made to the STEM field.
Just as Ada Lovelace understood the profound implications of numbers and algorithms in comprehending our world and molding our future, our Ada recognizes the quintessential role of market research in every facet of business.
What Makes Ada Different?
While many AI systems offer assistance with market research, Ada's generative capabilities go the extra mile.
Seamlessly blending seasoned research methodologies with GPT's advanced AI models, Ada does more than just assist with research and content generation. She transforms the entire process, from creating detailed custom surveys and experiments to providing thorough data analysis and crafting compelling marketing content based on your data.
She's designed to be user-friendly, making intricate market research and agency work attainable for everyone, whether you're a seasoned research professional or a newcomer to the insights field.
What Can Ada Do for Research, Insights, and Marketing Pros?
Strategic Research Guidance
Entrust Ada with your enterprise goals. She'll sift through the extensive tests and experiments in SightX's platform, ensuring you have the optimal tools tailored for your mission.
Industry-Specific Test Design
Recognizing the distinctiveness of each sector, Ada dives deep into your industry's characteristics and your specific objectives. She will either locate the ideal test for you or custom-build one that hits the mark.
Effortless Test Launches
Ready to set your project in motion? Let Ada streamline the launch process on our platform, providing insights into the right sample sizes and quotas, and ensuring precision and accuracy in your research endeavors.
In-Depth Data Exploration
Have a query or need clarity on a data segment? Ada is at your service. From demographically segmented data to sentiment analysis and complex pivot table insights, she ensures you get the answers you need.
Snapshot Summaries for Executives
Bypass the intricate details and get straight to the core of your data. Ada skillfully condenses the data into high-level summaries, equipping decision-makers with the clarity they need for impactful choices.
Transform Feedback into Marketing Assets
Ada takes valuable feedback from your audience and uses it to create marketing materials perfectly tailored to them. Be it riveting blog posts, standout social media campaigns, or comprehensive buyer personas, she ensures your brand's voice resonates loud and clear with your target market.
Our Vision for Ada
As we evolve, our aspiration for Ada is not just about incorporating cutting-edge capabilities but ensuring they serve a purpose tailored to our users.
With Ada, we're not merely introducing a product; we're handing you the keys to unparalleled marketing, product, and customer experience success. We look forward to sharing more with you in the upcoming weeks and months!
Meet the author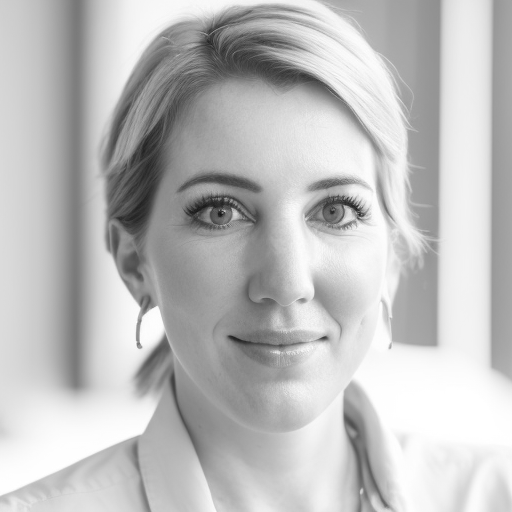 Lindsay
Lindsay Richmam is a Product Manager at SightX with a strong foothold in the realms of machine learning and artificial intelligence. Her innovative approaches in AI and data visualization are setting new benchmarks in the industry.
Ready to meet the future of market research?
Reach out to get started
Ready to meet the next generation of market research technology?
The Future of Market Research
Automate Your Curiosity Today