UTA IQ & SightX Release Study Of Entertainment Trends In COVID-19 Era
Tim Lawton • 27 May 2020
United Talent Agency (UTA), one of Hollywood's top major talent agencies conducted a consumer study on "Media and Entertainment in the Time of Coronavirus" that found, among other things...
90% of concertgoers have sought to replace the live music experience while under "safer at home" restrictions in the time of COVID-19
UTA IQ, the agency's data and analytics group, teamed up with market research platform SightX to produce the 56-page study, surveying nearly 1,100 respondents.
UTA says in the study's overview, "But we also sought to put numbers and facts behind what we believe inherently: that entertainment content emerges as a critical beacon in dark times. It is indeed an 'essential service' when factoring the mental and emotional toll that social isolation has taken on nearly every American."
The study returns significant takeaways about the live music landscape, revealing a strong shift toward a wide array of virtual events, with more than one in four saying they've already attended a virtual concert, movie night or watch party, fitness class, masterclass or university course and/or a virtual event or conference.
A majority (55%) of live music fans say they are streaming catalogue content from their favorites and 48% of those say the have watched footage of old concerts and other performances. Particularly among the 25-and-under demographic and women, 49% of concertgoers have watched content on social media to fill the void.
46% have turned to livestreaming, and 28% of those have paid to watch a livestream. 25% of the general population have already participated in a virtual/livestreamed concert, and 37% of the general population say they plan to participate in a livestreamed concert.
Significantly, approximately 7 in 10 concert attendees who participated in a livestream concert during this time of social distancing say they plan to continue doing so even after live music events return.
One finding of concern to the live business is that while most concert-going consumers say they miss live, fewer than half say they plan to go to a concert or music festival of any size within the first month of eased stay-at-home regulations.
But it also could signal a time of opportunity. "This hunger for live music, coupled with hesitation regarding future concert-going, sets the stage for accelerated innovation in live music," the study finds.
Respondents, perhaps unsurprisingly, are seeking out comedy- which bodes well for comedians returning to live performance, and should serve as a guidepost for those considering live streaming events in the meantime, with 40% of respondents saying they would like to see livestreamed, stand-up comedy.
Among the study's conclusions: "Prior to COVID-19, the appetite for virtual concerts was limited. Now, optimizing the virtual experience may be critical to the future of live music. Music tech companies have quickly begun to legitimize the livestream business through ticketing and offering community-based features that hope to replicate the shared experience of attending a live event."
For the full report, click here.
For additional COVID-19 related research from SightX , see our study on consumer psychology or learn more about how consumer behavior is shifting across industries. .
Meet the author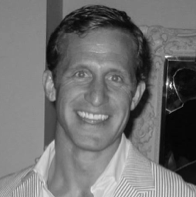 Tim Lawton
Tim is the co-founder of SightX and our expert in sales, M&A deals, and financing. Tim graduated from West Point and served as an active duty Army infantry officer. He received his MBA from the MIT Sloan School of Management and worked on Wall Street before diving into the world of research tech.
Ready to meet the future of market research?
Reach out to get started
Ready to meet the next generation of market research technology?
The Future of Market Research
Automate Your Curiosity Today