Automated
MaxDiff Analysis
Discover the relative value consumers place on each of your product's or service's features.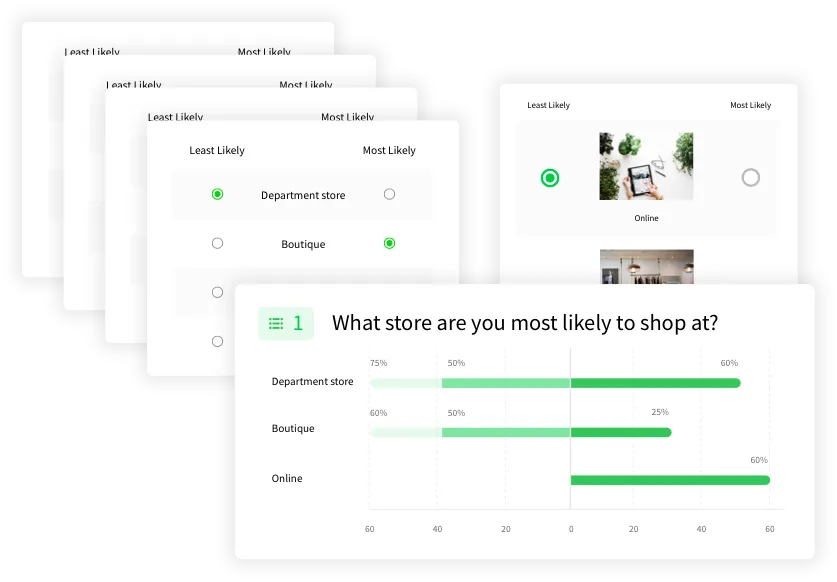 What is MaxDiff Analysis?
MaxDiff analysis is used in market research to measure the relative importance, or level of preference, for product features, brands, ad claims, side effects, and more. A MaxDiff experiment will help you understand which attributes and messaging resonate best with your audience. This type of analysis can also be referred to as "best-worst" scaling.
Why Use a MaxDiff Analysis?
While you may think all of your product features are valued equally, in reality consumers have strong preferences. After all, it's unlikely that all 10, 20, or even 30 of your product's attributes are equally important to your audience.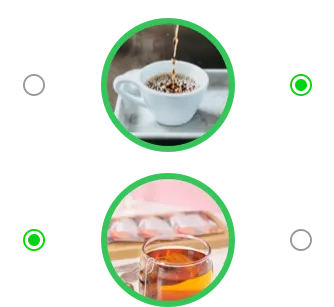 Oftentimes rating scale questions fail to differentiate choices enough to show the relative strength of a respondent's choices. The purpose of a MaxDiff experiment is to discover what matters most to your customers, ultimately allowing you to optimize your product, message, and offering.
Use Cases
for MaxDiff Analysis
New Ice Cream Flavor
The Research & Development team at a food and beverage company was interested in launching a new ice cream flavor. Their sensory team had identified twenty potential flavors for their newest product. The R&D team used a MaxDiff experiment to identify, not only the top three flavors preferred by their audience, but more importantly the strength of those preferences relative to others. Allowing the team to confidently move forward knowing they had 3 clear winners.

Automated MaxDiff Analysis
with SightX
MaxDiff Made Simple
With SightX's automated MaxDiff test, all you need to do is specify the product attributes you want to test and let the platform do the rest.
Balanced Design
No need to search for formulas, let the SightX software take your inputs and generate a balanced and randomized experiment. The platform ensures that each item, and pair of items, are shown an equal number of times to reduce potential bias.
End-to-End Market Research Platform
Design projects, distribute your surveys, and analyze your data in real-time with a truly end-to-end research software solution.
Model Real Consumer Decision-Making
Instead of simply asking your audience to rank your product features, our MaxDiff experiments ask respondents to directly make those trade-offs or choices. Giving you knowledge of their relative preference for each choice and ultimately, the insights you need for confident decision making.
What Can You
Learn

from a Maxdiff Analysis?
Discover Market Segments
Reveal the product feature preferences for each of your unique market segments with just the click of a button.
Optimize Your Messaging
Integrate consumer insights and feedback directly into the development of your product marketing and messaging strategy.
Develop Better Products
Understand the features your customers prefer to design the optimal product or service offering.