Consumer Psychology
Insights
Is Customer Loyalty Dead or Are You Doing It Wrong?
Tim Lawton • 29 Nov 2017
"Is customer loyalty dead?"- we get this question a lot. And due to changing dynamics in the retail industry, it's being asked more frequently than ever before.
Today, brands are under immense pressure to maintain sustainable customer loyalty given the plethora of choices that consumers are faced with. This makes it tough, if not nearly impossible, to compete on just product, service, or price alone.
In recent years, we have all witnessed first-hand the exponential growth in consumer choices. But what is it that makes consumers stay loyal to your brand? Has "analysis paralysis" caused a decline in customer loyalty? And are you making the right moves to stay relevant to your base?
The first step to answering these questions and generating loyalty is diving into consumer psychology to better grasp what is expected of your company.
Exploring the Significance of Loyalty
At its core, customer loyalty refers to a customer's willingness to consistently engage with a company and repeatedly use its products or services. One of the reasons that loyalty is so important to an organization is that good ol' word-of-mouth can take you farther than marketing or advertising ever will. Why? It's pretty simple: built-in trust. People are far more likely to heed the recommendations, or warnings, of those in their inner circle.
As you build loyalty, customers will spend more time and money on your brand. Over time these loyal customers become "brand evangelists," spreading the word about your brand to their friends, family, and co-workers. While each individual recommendation may seem small, word of mouth grows at an exponential rate. Even if one person only tells two other people about your product, it's pretty easy to see how it can snowball over time to become a powerful force.
It also might be worth noting that a 5% increase in customer retention correlates with at least a 25% increase in profit (Bain & Company). Or that Loyal customers spend 67% more with a business than new ones (Thanx). So, we'll let you do the math.
Is Customer Loyalty Dead?
We set out to answer this question by engaging with 2,700 consumers across the United States, ensuring the sample represented all demographic segments.
In our experience, we have found that multiple-choice questions can lead respondents. So to avoid this, we used our proprietary artificial intelligence software to analyze text responses. This allowed us to ask open-ended questions aimed at eliciting organic data, like: "Is there a product or brand that has 'won you for life' as a customer?" This method enabled us to capture unstructured data and avoid making assumptions about what drives consumers to be loyal or disloyal.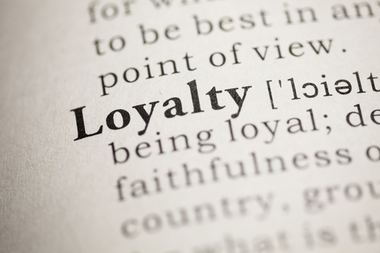 Surprisingly, it was revealed that in fact, 88% of respondents consider themselves loyal customers to a company/brand that has "won them for life." These included everything from electronics brands to food brands, and all types of brands in between, big or small. This just goes to show that brand loyalty is alive and well after all.
The next, and arguably the most important question was why? What did these companies do so exceptionally well that consumers felt the need to proclaim their allegiance? We were told that it was product quality and customer service that were the leading indicators for customer loyalty. Over 40% of consumers said that product quality and customer service are what drives their loyalty to a company.
We also asked respondents about hypothetical deterrents that would stop them from purchasing again. It should be no surprise that more than 40% of consumers told us that it would be poor product quality, consumer service, and a bad shopping experience that would drive them away from a brand. These trends held true across all age groups and ethnicities.
While some retailers still want to believe that price is a determining factor, our research said otherwise. We found that price can be a factor for consumers when choosing a product, but usually it has very little to do with whether or not a customer will decide to be loyal to a brand for the long haul. But this isn't necessarily bad news. Price is often something that organizations have little control over, but customer experience and perception are both factors that you can work to improve and manage over time.
So What Now?
While online clicks and shares are indicative of consumer psychology, companies can't solely rely on them to understand what drives consumers to stay loyal to their brand. Our findings point to the fact that price discounts and sales are not a sustainable strategy for growth. However, understanding what drives your consumers to maintain love for your brand is.
If you are an established brand, hopefully you're already leveraging processing fluency so that consumers mentally associate your brand and products with good quality and service. This in turn means they are more likely to buy from you going forward. As loyalty builds for a consumer over time, it gives you a large advantage over your competitors. But this is only established with an on-going and holistic understanding of your customers' psychology.
If you're a young company without a decades-long track record of product releases, have no fear! This is where effective consumer research will make all the difference. Utilizing tools like SightX allows you to gather raw data on your target audience and turn it into actionable insights, letting you better understand what you're getting right, and what you might be missing.
Find out how SightX can automate your curiosity.
Meet the author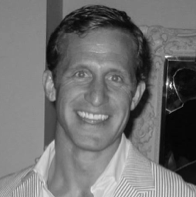 Tim Lawton
Tim is the co-founder of SightX and our expert in sales, M&A deals, and financing. Tim graduated from West Point and served as an active duty Army infantry officer. He received his MBA from the MIT Sloan School of Management and worked on Wall Street before diving into the world of research tech.
Ready to meet the future of market research?
Reach out to get started
Ready to meet the next generation of market research technology?
The Future of Market Research