11 Questions to Add to Your Brand Tracker
The SightX Research Team • 26 Apr 2023
Building and maintaining a healthy brand is easier said than done.
Today, consumers expect much more from the brands they engage with. Often seeking out those that not only provide the best offerings but that also align with their values, commit to causes, and entertain them on the internet.
Which has made staying relevant more difficult than ever before.
That's precisely why organizations turn to brand tracking to understand what consumers are looking for and how to better meet their expectations.
Why Brand Tracking is Essential
Brand KPIs like awareness, perception, or preference can often feel ambiguous. But that doesn't make them impossible to quantify.

Brand tracking aims to take these seemingly intangible metrics and make them a measurable part of your reporting. Ultimately, the data will help you make better decisions about your marketing and branding strategy.

By tracking your brand's performance over time, you can evaluate the impact new product launches and marketing campaigns have on consumers. Allowing you to more easily demonstrate campaign ROI and proactively correct underperformance.

Overall, brand tracking will give you insights into how your brand performs across segments, how you stack up against competitors, and what market needs are going left unmet.
11 Questions to Add to Your Next Brand Tracker
While this is by no means a complete template, we've put together a list of not-so-frequently asked questions to help you get better insights from your brand tracker:
1. When considering [Industry] products, which brands come to mind?
Starting your brand tracker with an unaided recall question (aka open-response) will help you immediately pick out the stickiest brands in your category.
The data will show you who stands out best in the crowd and may even illuminate new competitors you weren't previously aware of.
2. Which brands, if any, do you consider when shopping for [Products]?
For this question, you'll want to include your brand alongside your core competitors in the answer options. These results will give you a clear picture of where you stand when consumers make purchasing decisions.
3. Please rank the following brands in the [Category] category.
Once respondents have selected brands they recognize, consider, or purchase, it can be interesting to see how they perceive each brand in relation to others.
While you may think you have a good idea of how these rankings will shake out, you might be surprised to learn what brands consumers actually prefer.
4. Which of the following best describes you?
Here, you will want to populate your answer options with something like:

I have favorite brands and prefer to purchase their products whenever I can.

I have favorite brands, but I'm open to exploring others that interest me.

The brand isn't important to me. I shop for what best suits my needs and budget at the time.
This will give you a sense of how loyal consumers feel to specific brands in your category and how difficult (or easy) it might be to win them over.
It will also give you insights into the types of shoppers in your target market. Do they generally stick to their favorite brands? Or are they willing to purchase any brand that fits their price point?
5. How did you discover [Brand]?
It can be incredibly helpful to learn how people find you. Whether they came across your offerings organically or engaged with your marketing materials, it's crucial to understand which touchpoints drive awareness.
6. What was your first reaction to [Brand]?
You can approach this question in a couple of different ways. If you want to know the sentiments surrounding your brand, an open-response question would work well.
On the other hand, you can also use a multi-select question type pre-filled with both positive and negative adjectives for a solely quantitative approach.
No matter which you choose, the data will tell you what consumers see as your greatest selling points. Maybe they loved your fun, brightly colored marketing. Or, perhaps your product wowed them with its quality.
No matter the reason, it will give you some clues on where to double down.
7. How can [Brand] do better?
There is always room for improvement. Depending on your category and products, you may want to include answer options like "Quality", "Involvement in Social Causes", or "Packaging". And as always, we would suggest adding "none of the above" and "other-please specify" options to gather the full spectrum of possible answers.
Ultimately this data will help you with customer retention, product optimization, and even messaging refinement.
8. Why do you buy products from [Brand]?
For this question, we would suggest a multi-select question with answer options like price, availability, or quality.
The results will let you know what problems you are really solving for your customers and the reasons they choose your brand.
9. What words come to mind when you think about [Brand]?
Here, you will want to include a mix of positive and negative adjectives that consumers may associate with your brand.
Understanding these associations will go a long way towards understanding the sentiments surrounding your organization, and whether the associations that surround you are mainly positive or negative.
10. Based on what you know about [Brand], how would you say it compares to other brands in the [Category] category?
This question will give you insights into how you (and your competitors) are positioned in your category. With this data you can refine your marketing, branding, and even product efforts to better stand out in the crowd.
11. What are your biggest pain points with the current [Category] offerings on the market?
While there may be many solutions in your category, that doesn't necessarily mean all of your customer's pain points are being ameliorated. The results will show you what market opportunities may be available and how your brand can position itself as an innovative category leader.
Brand Tracking with SightX
The SightX platform is the next generation of consumer insights tools: a single, unified solution for consumer engagement, understanding, advanced analysis, and reporting. While it's powerful enough for insights teams at leading companies, its user-friendly interface makes it easy for anyone to start, optimize, and scale their research.
Plus, with SightX's research support team, you can gain access to the best thinking in the insights field. Our team of in-house experts will guide you through every step in the market research process, from survey scripting to analysis support, and everything in-between.
If you're ready to remove the guesswork from your decision-making, start a free trial today.
Meet the author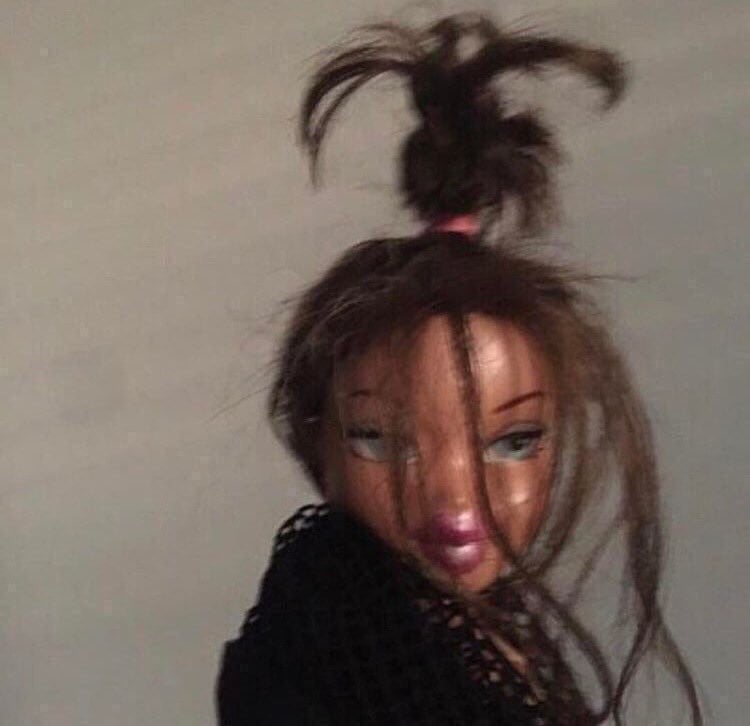 The SightX Research Team
This piece was collaboratively created by the SightX research team. With over 10 years of experience, these pros work side-by-side with our clients to develop surveys, experiments, and reports that deliver crucial insights.
Ready to meet the future of market research?
Reach out to get started
Ready to meet the next generation of market research technology?
The Future of Market Research